Pharma Franchise for Antimalarial Drugs: Antimalarial Drugs are used for the treatment and prevention of malaria. The market for antimalarial drugs has been growing steadily due to the heavy occurrence of malaria. India observes around 2 million cases of malaria and around 2000 confirmed deaths from malaria. This is the seriousness of this disease. Many people die just because they fail to get the right medication at the right time. In order to enhance the availability of high-quality antimalarial drugs in India, it is necessary that we penetrate this range of medicine through PCD Franchise Business.
Servocare Lifesciences is a well-established franchise company dealing in the best quality Antimalarial products. We are offering our highly valued PCD Pharma Franchise for Antimalarial Drugs at the most competitive prices. We have wide experience in delivering an antimalarial range of medicines throughout the nation. We are associated with franchise partners throughout the nation. We aim at delivering these much-needed antimalarial drugs to all the corners of the nation.
If you are also looking for Antimalarial Franchise and understand the importance of these medications in the market, then get in touch with us at the earliest. Contact us at +(91) 9872219010 or drop us a mail at servocaregroup@gmail.com.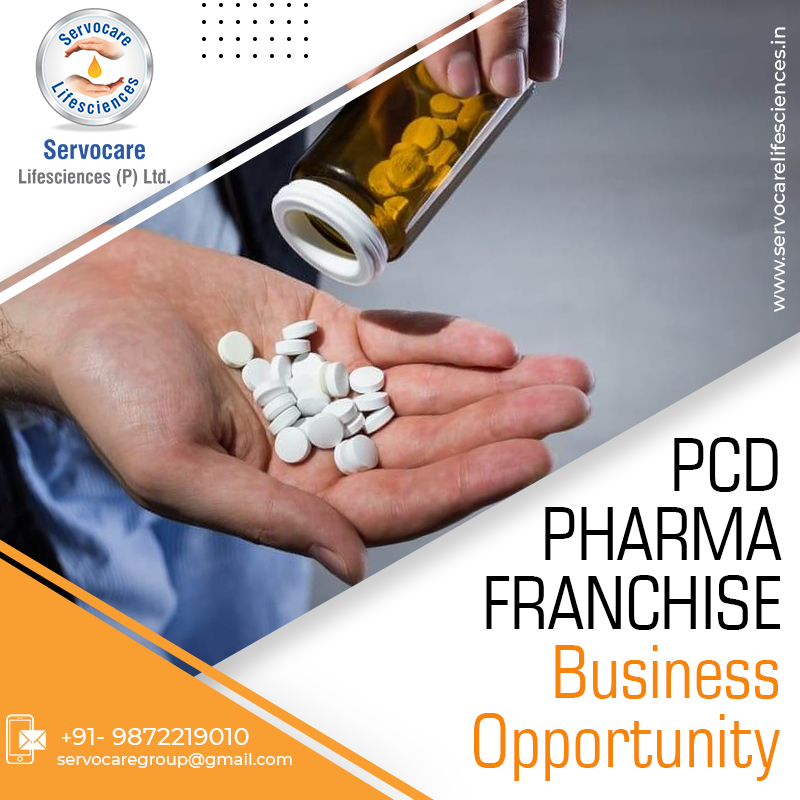 Heavy Requirement of Antimalarial Drug in India
India is a country with a heavy burden of malaria on its population. It is one of the leading causes of death from a single infectious agent worldwide.  Malaria is an infectious disease caused by the bite of a female anopheles mosquito that delivers parasites into the human body. These parasites live and reproduce inside the human body making it sick. These live inside the human liver and destroy the red blood cells.
1.3 billion Indians at high risk of malaria
India accounts for 2% of global malarial caseload and deaths
India accounts for 85.2% of the total caseload of South East Asia
shockingly, India carries 47% of the global Plasmodium vivax malarial burden
It is important to identify and treat this infection at the earliest to avoid fatalities. Medicinal products play a major role in boosting immunity and killing those parasites inside the body. Treatment relies on the action of medicinal products to enhance the red blood cell count and preparing the body to fight against these parasites living inside the body. This requires a highly superior quality of products to treat this condition. So get in touch with the Best Quality Antimalarial Drugs Franchise Company in India.
Why PCD Pharma Franchise for Antimalarial Drug
As you have understood the heavy scope for antimalarial drugs in the entire nation, now the question is What is the best and most efficient way to cater to this heavy demand in the nation? In order to cater to this heavy demand within the right time to save lives, the best solution to this is the PCD Franchise form of business. You can take a franchise of a well-established pharmaceutical company manufacturing antimalarial drugs and offering them on the franchise. This way you just have to focus on the final delivery of products to customers. You can set up your business in the area you feel has a good potential for antimalarial drugs and your franchise company will deliver these products to you at the right time.
Moreover, PCD Franchise comes with several add-on benefits. The best one being that you are always guided by an experienced pharma company, you can consult them for making business strategies. They assist you in promoting your business to your target audience.
Choose the Best Antimalarial Drug Franchise Company | Servocare Lifesciences
Servocare Lifesciences is the leading pharmaceutical company in India dealing in Pharma Franchise services throughout the nation. We deal in several therapeutic segments and with years of serving the industry, we have attained a niche in an antimalarial range of drugs. We offer a highly effective range of antimalarial drugs at a very reasonable price. We have wide industry experience in providing franchise services. We provide immense support to our associates. With the quality of our products, we are highly delighted to have satisfied our clients beyond their expectations.
ISO-certified manufacturing units and research labs
Adheres to GMP and GLP guidelines in performing manufacturing and research
DCGI approved products
efficient logistics network
wide range of effective pharma products
We offer Pharma Franchise services added with several lucrative benefits. We offer monopoly-based pharma franchises and assist our associates in establishing their business in the market. We are the Top Pharma Franchise Company in the market. The following features differentiate us from all other franchise companies.
exclusive marketing and distribution rights
promotional aid in the form of visuals, banners, visiting cards, etc.
assist in the formation of marketing plans
monthly promotional schemes and special incentives on meeting annual targets
advertising in leading medical journals and magazines
quick delivery of products throughout the nation
It is time that you avail this opportunity to serve the nation with the best quality antimalarial drugs by associating with the best Pharma Franchise Company. Servocare Lifesciences will help you on this journey of building a lifetime of career out of this. So, without any delay, get in touch with us at the earliest. Contact details are mentioned below for your convenience.
Contact Information
Name: Servocare Lifesciences
Address: S. C. F. No. 246, Motor Market, Manimajra, Chandigarh – 160 101
Phone: +(91) 9872219011, +(91) 9872219010 +(91) 172–5088561
Email: servocaregroup@gmail.com