Servocare Lifesciences is an ISO 9001:2017 certified firm that is offering PCD Pharma Franchise in Uttar Pradesh. We have our own WHO-GMP approved manufacturing units which are geared up with fully integrated machinery. We deliver topmost quality pharma products to our consumers at economical prices. Our unembellished strategies have made us a prominent brand. We are looking for determined workers or pharma professionals for expanding our business to this region. Many individuals were looking for the best pharma franchise company, and we are the best in several aspects for them.
Currently, people fail to enter the pharma field as the costs and investment capital required for some businesses are high. But for franchise business, the investment and financial capital needed are less and risks are also low. Considering the inflation, setting up a business of PCD Pharma Franchise in Uttar Pradesh is a worthwhile decision for you. As the Indian pharma industry is growing with flying colors in this region, it will shower success soon on the investor investing in this business segment.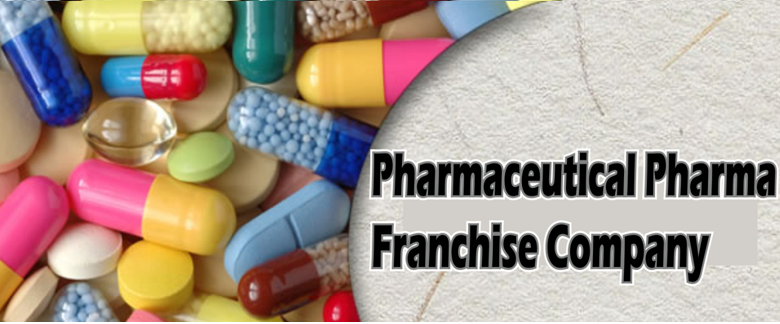 Uttar Pradesh is among the poorest states of India having the least healthcare facilities, especially in the small villages. There is a lack of proper hygiene and sanitation in this area. As a result, people of these regions are suffering from several severe diseases related to skin and lungs such as Dysentery, Parasites, acute respiratory infection, and lung disease, etc., and to improve the healthcare facilities in this region, we are providing the business opportunity of PCD Pharma Franchise in Uttar Pradesh in various districts of this state such as Agra, Allahabad, Baghpat, Bareilly, Bulandshahr, Fatehpur, Hathras, Jhansi, Meerut, Mirzapur, Saharanpur, Varanasi, etc.
For more details and queries for this business, call us at +91 9872219010 or ping us a mail at servocaregroup@gmail.com.
Wide Product Portfolio of Servocare Lifesciences
Servocare Lifesciences delivers a wide range of pharma products that includes over 300+ formulations that are designed by our expert team. All our products and drugs are approved by DCGI. Our products are appreciated and prescribed by many doctors, healthcare professionals, etc., to their patients and clients. Products manufactured by us have a satisfactory result. We provide franchise facilities for various segments that include ortho medicines, gynecology, dental medicines, dermatology medicines, nutraceuticals medicine, etc. We produce medicines, drugs, and products in various consumable forms like:-
Tablets
Capsules
Drops
Syrups
Suspensions
Injectables
Edible Powders
Ointment
Hand Sanitizer
Roll-On
Sachets
Choose your desired product range, associate with us, establish your own pharma franchise business in your area, get success soon. Contact us as fast as possible!
Our vacant locations for PCD Franchise Business in Uttar Pradesh
Servocare Lifesciences is welcoming healthcare professionals, individuals, career seekers, and other aspirants across the country to start a fruitful business, they are offering PCD Franchise Business opportunity in Uttar Pradesh. If you are seeking a profitable business opportunity then you can associate with us and be a proud franchise member of Sevocare Lifesciences. Here are some Monopoly Based pharma franchise opportunities in Uttar Pradesh to avail of.
Agra
Aligarh
Allahabad
Ambedkar Nagar
Auraiya
Azamgarh
Baghpat
Bareilly
Bijnor
Bulandshahr
Chitrakoot
Etawah
Faizabad
Fatehpur
Firozabad
Ghaziabad
Gorakhpur
Hardoi
Hathras
Jalaun, etc.
If you are searching for the best pharma franchise company in Uttar Pradesh then you can choose us for enjoying lucrative benefits and advantages. Join the pharma field via PCD Pharma Franchise Business and get the best promotional support from our ends.
Associate with top PCD Pharma Franchise Company in Uttar Pradesh
Servocare Lifesciences believe no patient should be deprived of quality and better healthcare facilities, with this perspective we are providing PCD Pharma Franchise Company in Uttar Pradesh to provide the best healthcare facilities in this area. The demand for high-quality pharma products has made this business a lucrative business. We provide monopoly rights, promotional support, etc., to our franchise partners that makes us the best option for this business.
Here are other factors that make
Servocare Healthcare provides unique monopoly rights to its franchise partners.
We have an innovative product portfolio that is DCGI approved.
Manufacturing units are fully automatic that help to produce drugs or medicines in bulk.
Our firm is approved by higher authorities like WHO, GMP, GLP, etc.
We have an exclusive product range that includes high-quality pharma products.
100% pure and safe ingredients are used by us to manufacture products.
Free of cost Promotional support for pharma franchise in Uttar Pradesh
Promotional support is also an important aspect of every successful PCD Pharma Franchise Company. It plays a vital role in attracting customers, and Servocare Healthcare offers a wide range of attractive promotional tools at zero cost to our business associates that help our franchise partners to grow fast. The promotional kit offered by us to our franchise partner includes:
Detailed visual aids of pharma products
Order books for Chemists
MR Bags
Visiting cards
Pharma Literatures
Reminder cards
Company letterhead
Company logo stickers
New product alert via email, WhatsApp messages, and SMS
Calendars, Diaries pens, keychains, and notepads
Thanking letters for doctors, and chemists, etc.
Therefore, if you are planning to start the PCD Pharma Franchise Business in Uttar Pradesh get in touch with us. We will provide you the topmost quality drugs & medicines at a high-profit margin. Also, our expert team will guide you with our 24×7 support online as well as offline. For further queries, contact us at the below-mentioned contact details.
Contact us
Name: Servocare Lifesciences
Address: SCF No – 246, Motor Market, Manimajra
Phone:+91 9872219010
Email: servocaregroup@gmail.com