OTC PCD Franchise Company in India – If you are looking for a highly renowned pharmaceutical company, then your hunt ends here. There is no need to visit any other place as we present you with Servocare Lifesciences. We are an ISO-certified pharma company that offers astonishing business opportunities to all those pharma experts, medical representatives, retailers, or individuals who are searching for an OTC PCD Franchise Company in India. The company is fostering innovation and quality enhancement to manufacture & supply the highest valued pharmaceutical products like Pharma Tablets, Capsules, Sanitizers, Drops, Injectable, Syrups, Suspensions, Edible Powder, Ointments, Roll On, Sachets, etc. in the minimum time period.
Servocare Lifesciences has PAN India presence. We are one of the few companies that hold a good market share in almost every state of the Nation. In addition to his, our products meet the Global Quality Standards and are available at Nominal Prices. The quest of the Top Pharma PCD Franchise for OTC Products, Servocare Lifesciences to bring good quality products at cheaper rates is what separates us from others. The company manufactures its formulations with imported equipment that allow us to cut unnecessary costs and provide better returns as well. The company believes in ethical business and our expert team maintains full transparency with the civets & customers.
If you find the above-provided information interested and you want to work with the highest quality OTC PCD Franchise Company in India, then call us at +91-9872219010. Our lines are open 24/7 or you can also send us an email at servocaregroup@gmail.com to know more.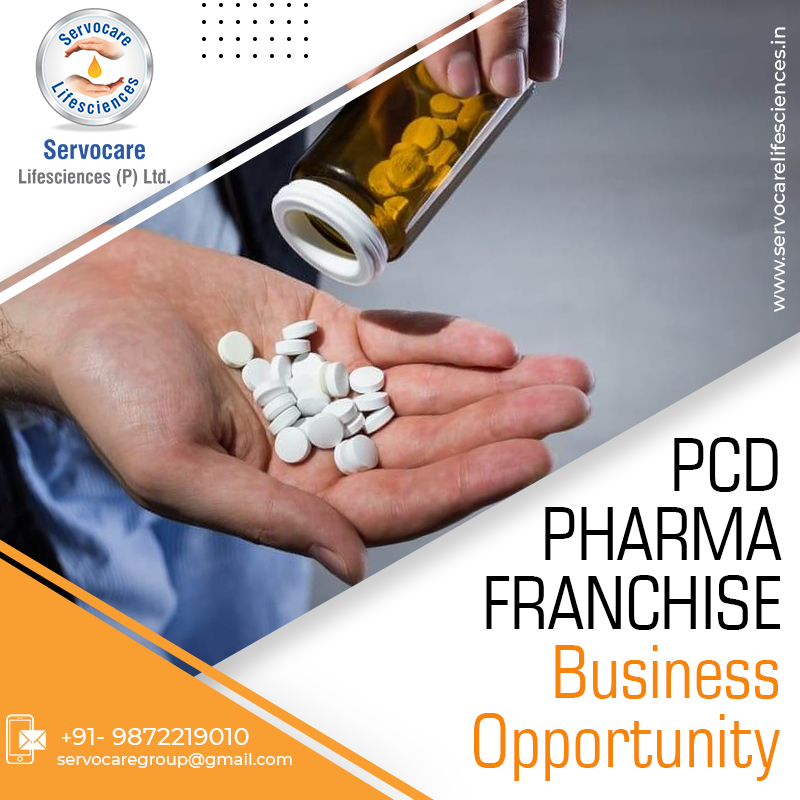 Scope of Working With OTC Products in India
India is at number two place when it comes to population. The country possesses the biggest pharmaceutical industry and market. Additionally, OTC products/drugs in India are used heavily on a daily basis as they do not possess any side effects and they do not need any prescription as well. This range mainly includes products that relate to cold, flu, fever, cough, headache, etc. These are common medicines that can help the user to treat themselves without any doctor's prescription. Such high reliability, growing demand, bigger markets, large customer base, emerging OTC medicines/drugs demand show the significant growth opportunities that anyone can get by working with OTC products.
If you are planning to invest in this medicines range and wanted to deal with quality assured and highly demanded OTC Product Range, then choose to work with the Leading Pharma PCD Franchise for OTC Products, Servocare Lifesciences. As per the reports, in 2008 the OTC medicines/drugs market in India was US$4622 million and it is now expected that this market can reach to US$ 10230 by the end of 2024. The numbers and growth factors clearly show the excellent scope of working with OTC products.
Servocare Lifesciences – Best OTC PCD Franchise Company in India
Your search for the best brand for OTC medicines/drugs ends here. Servocare Lifesciences is a well-planned corporate structure that is dominating the pharmaceutical industry by delivering high-quality OTC Products and fruitful investment opportunities to individuals. With the changing time, the company is also changing and coming with unique products that are manufactured applying innovative methodologies. The demand for OTC medicines/drugs is increasing and it is a tremendous signal to start a business with these products. If you wish to be a part of India's most successful and profitable venture, then contact the Top Pharma PCD Franchise for OTC Products, Servocare Lifesciences.
Servocare Lifesciences possesses GMP-WHO-approved manufacturing units.
The company has arranged decentralization storage arrangements to maintain the continuous flow of medicines and contamination-free storage.
We make sure to ship the products within 24 hours of receiving the order.
100% quality assurance is guaranteed by Servocare Lifesciences.
The company makes use of advanced technology and biologically active raw material for delivering the safest and effective blend of products.
Things Making Servocare Lifesciences Different from Its Arch Rivals
As the leading OTC PCD Franchise in India, we at Servocare Lifesciences make sure to conduct fair dealings and maintain full transparency with our clients & customers. There are various traits that make us the first choice for business such as:
The company provides 24/7 customer support.
We assure year-round availability of stock.
The company offers nominal prices.
We have a wide range of OTC products.
The company possesses self-owned production units.
Take the Right Decision of Working With Top OTC PCD Pharma Franchise Company in India
Working with Servocare Lifesciences is the best thing that you can do to kick start your career in the pharmaceutical industry. The company will provide you best growth & business opportunities' that will allow you to target the right markets, at right time, with the right products. We are equipped with every resource that is required to start and expand a business with ease. You can use industrial exposure and expertise up to your advantage and rule the market. So, if you are interested to become a part of India's most renowned and leading Pharma PCD Franchise for OTC Products, do contact Servocare Lifesciences on the contact information given below.
Find More Details Here:
Name: Servocare Lifesciences.
Address: SCF No. 246, Motor Market, Manimajra.
Phone: +91-9872219010.
Email: servocaregroup@gmail.com.