Antibiotic Medicine Manufacturers in India –  Either you are wishful to add a new medicine line to your current business or you want to set up a business plan in a highly demanded medicine segment; we at Servocare Lifesciences have notable opportunities for you. By observing the moving-up demand for antibiotic medicines in the market, many business investors aim to invest in this range. Being the Top Third Party Antibiotic Medicine Manufacturers in India, we have managed to offer best-in-class manufacturing services in the antibiotic range along with excellent dealings.
Servocare Lifesciences is an ISO-Certified healthcare firm that is considered the finest manufacturer, distributor, and supplier of a wide spectrum range of medicines in accordance with public healthcare needs. The company is providing a stretch to its brand value in the pharmaceutical market with its high-end manufacturing capabilities and premium quality drugs. Our innovative and quality-based formulations are the foremost reasons why we are considered among the Best Antibiotic Medicine Manufacturers in India.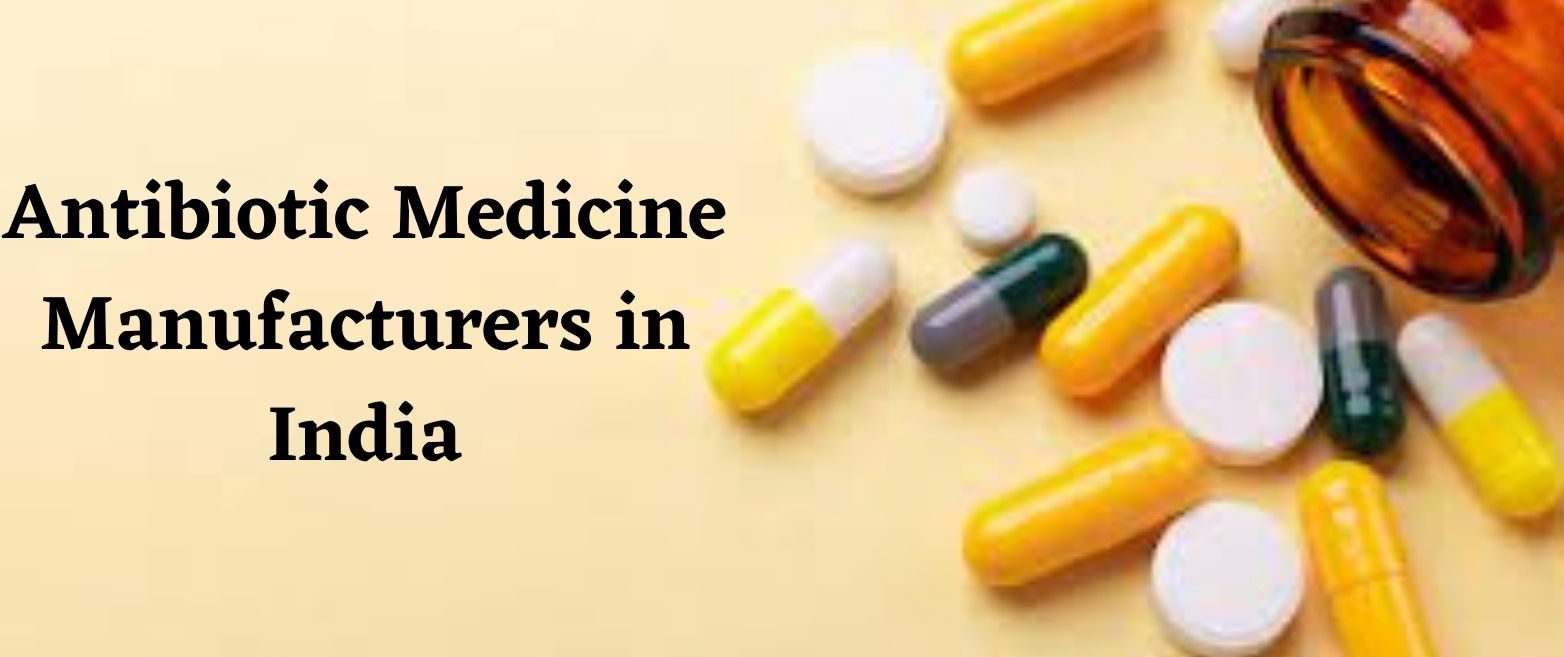 To know everything in detail about our third party manufacturing services, medicine catalogue, and the benefits we offer, make immediate contact with us. Call us at +91-9872219010 or email us at servocaregroup@gmail.com.
How is Servocare Lifesciences the Best Antibiotic Medicine Manufacturers in India?
Servocare Lifesciences is an authentic pharmaceutical company that has determined itself as an excellent manufacturer and supplier of premium quality Antibiotic products. To advance public healthcare and protection, we repeatedly train and exercise our staff to develop quality-proven and innovative pharma products. The company ensures a timely supply of medications across all regions through a well-functioned logistics support system.
Have a brief look at the high strengths of Servocare Lifesciences:
All our medications are evaluated and screened under strict parameters.
The QC team supervises everything from manufacturing to packaging of the products.
The company delivers DCGI and FSSAI validated pharma products.
We have a highly developed R&D group that keeps us alongside the market's latest advancements.
Superlative Quality Antibiotic Medicine Range Offered at Decent Rates
Servocare Lifesciences is a highly dedicated healthcare brand engaged in manufacturing a supplying a vast range of pharma products for numerous therapeutic areas. The company never leaves a single chance to satisfy its clients and customers by offering rich quality medications at the lowest prices. The quality of our products is our base that makes us one of the most authentic Antibiotic Medicine Manufacturers in India.
Here are some of the Antibiotic Medicines delivered by Servocare Lifesciences:
| | |
| --- | --- |
| BRAND NAME | COMPOSITION |
| ABI-CV KID | Amoxicillin 200mg + Clavulanic Acid 28.5mg Tablets |
| AMOBIK-CV | Amoxicillin & Potassium Clavulanate Tablets |
| Fixital-100 | Cefixime 100mg Tablet |
| Zetacef-200 | Cefpodoxime Dispersible Tablets 200 Mg Tablets |
| Ctrox-500 | Cefuroxime 500mg Tablets |
| Fixital-O | Cefixime 200mg + Ofloxacin 200mg Tablets |
| Cetricare | Cetrizine 10mg Tablets |
| Clavitrax-625 | Amoxycillin 500mg + Clavulanic Acid 125mg Tablets |
| Ctrox-250 | Cefuroxime 250mg Tablets |
| Fixiflox- 200 | Ofloxacin 200mg Tablets |
| Sporicin-500 | Ciprofloxacin 500mg Tablets |
| Amro CV 625 | Amoxycillin 500mg + Clavulanic Acid 125mg + LB |
Improved Quality Protocols for Best Quality Antibiotic Drugs
Known as the Top Third Party Antibiotic Medicine Manufacturer in India, Servocare Lifesciences assures the delivery of effective medications that are excellent in terms of Quality, Safety, Efficiency, and Durability. The company is supported by leading Quality Control and Quality Assurance Teams that keep a sharp oversight of our formulations. Our complete antibiotic range undergoes various observational studies and clinical trials to ensure flawless and intact medical outcomes.
Stringent quality protocols implemented by Servocare Lifesciences:
API molecules and rich compounds are used to produce the best quality medicines.
Decontaminated manufacturing labs for the safest and hygienic manufacturing of products.
Finished medications are appropriately processed and tested in accordance with rigorous procedures.
The entire product range comes under contamination-free and properly sealed packaging.
Get Assured Benefits by Linking with Servocare Lifesciences for Third Party Manufacturing
Servocare Lifesciences is creating a constructive presence in the Indian Pharmaceutical Sector by offering high-grade healthcare products at highly genuine prices. The company works as a Top Third Party Antibiotic Medicine Manufacturer in India for a large number of small companies, medium scale companies, and multinational corporations that do not hold their own production units. Our years of association in the pharmaceutical arena have assisted us with keeping all our clients satisfied with value-added services.
By taking third party manufacturing services from us, it will become easy and highly flexible for you to produce huge volumes and deliver them to your customers on time. Here are the other benefits of choosing us:
You will be able to procure a wide-spectrum variety of antibiotic medicines.
You will have a rich professional experience along with value for your money.
The company will deliver your products at the exact decided time.
You can meet public demand for your medicines without spending any extra pennies.
You will not need to handle the quality and production costs of medicines.
If you want to unfold the reach of your business across the country and want to obtain top quality antibiotic medicines, then link with one of the Best Antibiotic Medicine Manufacturers in India, Servocare Lifesciences.
Reach Out to Us!
Name: Servocare Lifesciences
Address: S. C. F. No. 246, Motor Market, Manimajra, Chandigarh – 160 101
Phone: +91-9872219010
Email: servocaregroup@gmail.com